Santec LS-202A 2 meter SSB/FM Hand Held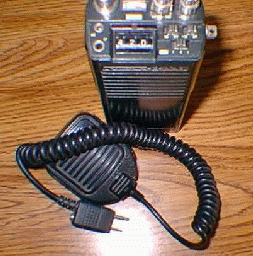 Here is my mint condition Santec LS-202A 2 meter SBB/FM hand held from the mid 80's. A much sort after selectable LSB/USB portable radio with thumb wheel frequency selection, VFO fine tune of 1.5Khz +/- and a RIT with a range of 2.5Khz +/- and small S/RF meter. Although it has standard +/- 600 Khz FM repeater offsets this radio is meant for SSB operation, FM works just fine, excellent audio, but the use of this radio on FM and not SSB is a real waste. This radio runs off a battery pack that takes 6 standard AA batteries or from 12 VDC with 9 VDC adapter, maximum output of 3.5 watts. Complete with BNC rubber duckie and 1/4 wave whip and speaker mic, this radio is one of those rather unique and fun to use items that you may not need but can sure have fun with.
I actually bought a pair of these years ago from a fellow that bought them new to talk to his wife around their home and at the park. Can you believe that ?
Anyhow, I did have tons of QRP 2m SSB fun with these units over the years. However I recently sold this radio at the bargain price of $300.00 to someone that was going to give it more consistant use than I have over the last few years.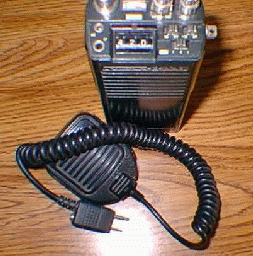 For information read the following review from the December 1985 QST by clicking here.
---
For information on my commercial amateur radio products please click here to send e-mail or visit the main website.
---
Entire contents Copyright © 1999-2001 by Stephen B. Hajducek, N2CKH. All Rights Reserved Worldwide.