My full size travel/portable 80-10m 2kw antenna system is the wonderful Hy-Gain HA-4000 military stainless steel tape-reel doublet antenna. The termination is an N connector and the tape is calibrated for frequency, you need not bring an antenna analyzer or VSWR meter into the field.
These are highly prized and hard to find, if you look hard enough, you may be able to find one for a bargain, I did.
Designed for use when portability and operation on different frequencies are primary the considerations. The antenna is housed in a molded plastic housing holding two stainless steel tapes calibrated in meters, decimeters and centimeters. These tapes can be extended to the required length for a given frequency and locked in place. A permanent frequency-to-meters conversion chart is attached to the antenna housing. Each end of the tape is attached to a length of nylon line which acts as an insulator and a means for securing the antenna to structures of suitable height.
The manual or should I say paper work on the antenna has been scanned and is provided below, click with the left mouse to view or right mouse to download.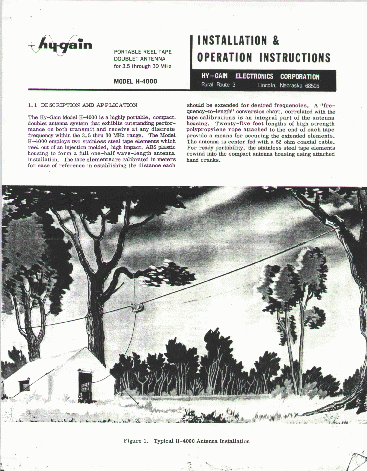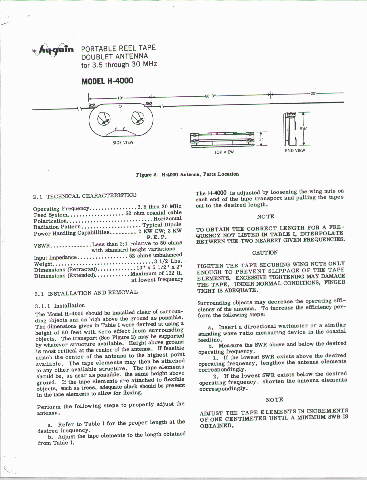 ---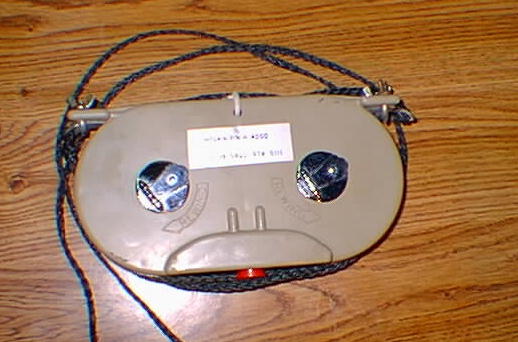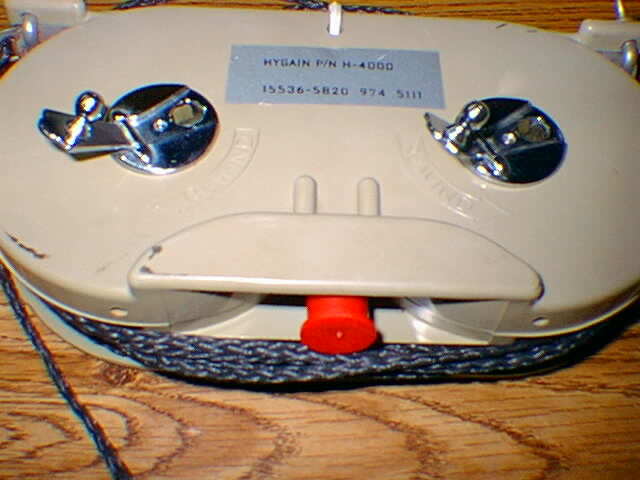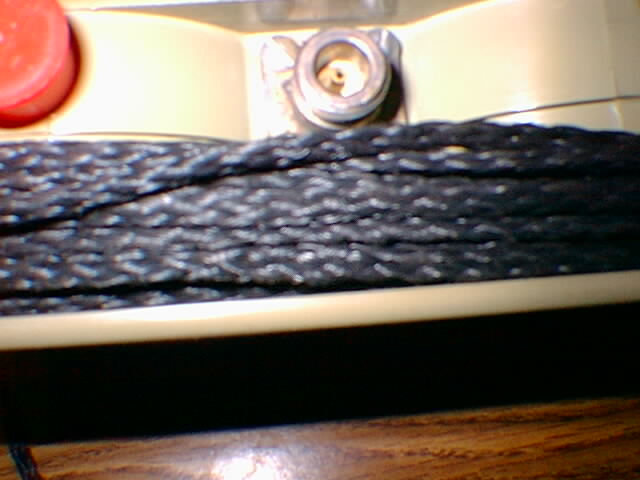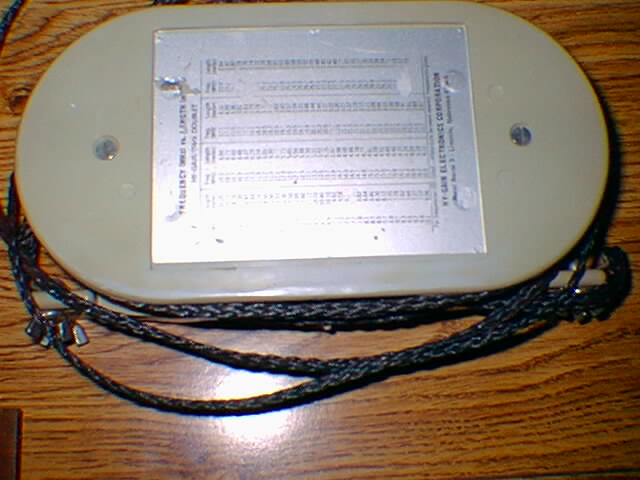 ---
Hy-Gain also made a cheaper version called the 18TD, see the fargment of catalog page below. This unit sold for between $80 to $120 during its production while the HA4000 sold for many times that.
---
Hy-Gain was not the only company to manufacture the HA4000 type antenna. I have not actually been able to determine whether the design was by Hy-Gain or Collins Radio or whom, but I have discovered that Collins made an exact duplicate antenna called the TD-1, for "Tape Dipole".
Below is a photo of a Collins TD-1 made unit with 75 feet of RG-58 coax with male N connectors. This is the best photo that I have been able to locate. As you can see it is identical to the Hy-Gain in appearance and probably made from the same set of drawings.
Here is an old catalog page for a TD-1.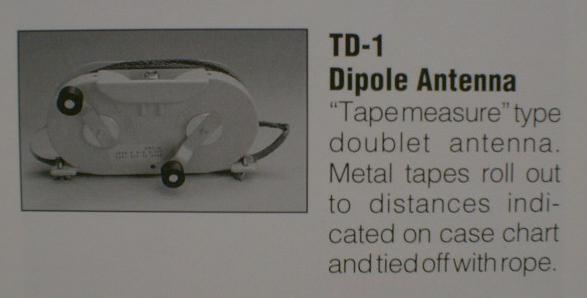 Here is a better shot of a TD-1 antenna and cable.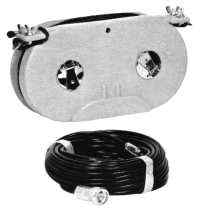 ---
Another military portable antenna made by Rockewll-Collins is the 637T-2. One which I do not have not have as I have not been successful in finding to buy. It is the 637T-2 is a 2-30MHz dipole, made for easy erection and dismantling. There is also a model 637T-1 that covers a slightly reduced 3-30MHz range.
The picture below is that of an example owned by Ed Tanon, N4XY.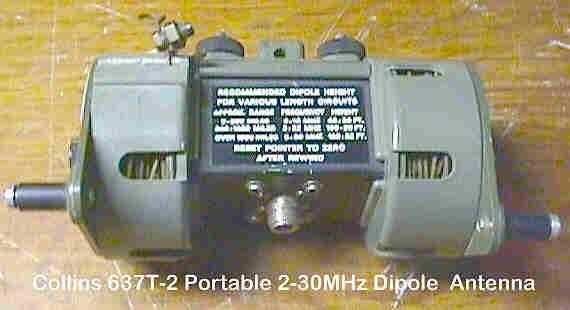 The antenna consists of a very sturdy composite body with a built-in balun, and a pair of phosphor-bronze wire reels: one on each end. To put up the antenna, all you have to do is zero the dials outermost on each reel, and then reel out wire until the dial indicator-which is calibrated in MHz-displays your intended frequency of operation. Fasten it down with the built-in knurled knobs, and haul it up by the lanyard loop molded into the body. When an elements are pulled out the dial rotates to the know frequency.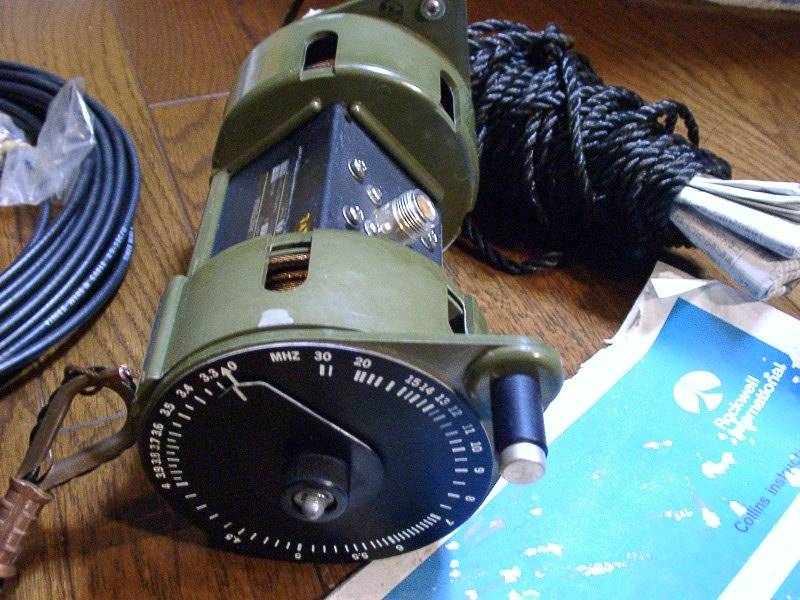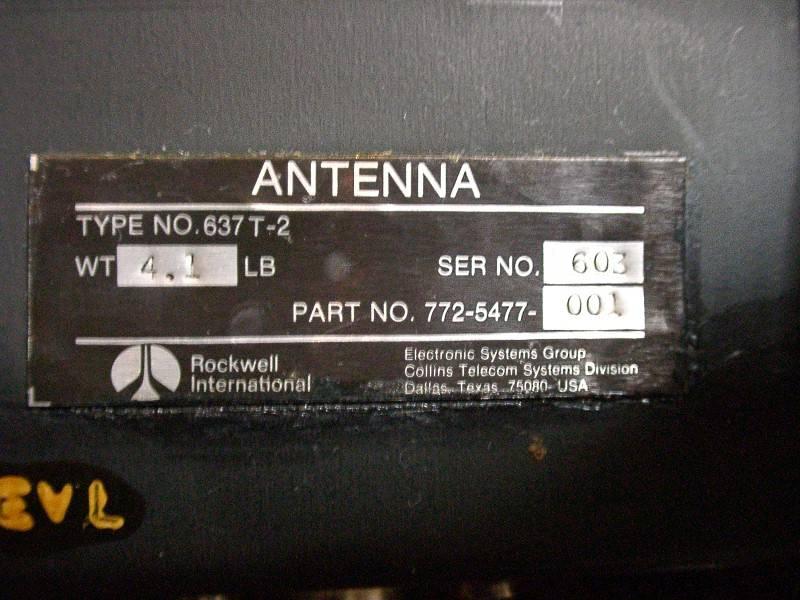 As the sphoto below clearly shows, the connector center pin is gold plated.
---
For more information please click here to send e-mail.
.
---
Entire contents Copyright © 1999-2001 by Stephen B. Hajducek, N2CKH. All Rights Reserved Worldwide.