N2CKH Reference Library

Yaesu FL-110 160m-10 Amplifier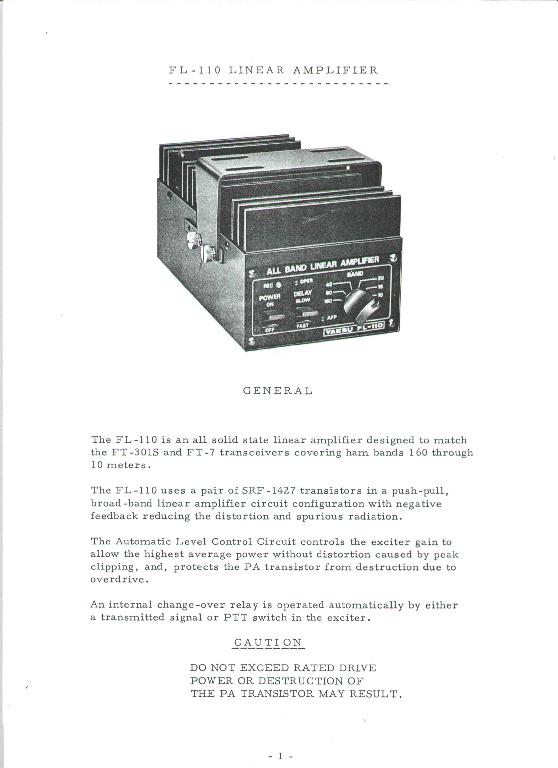 Click on the following links with the left mouse button to preview or the right mouse button to download.
Download Manual in .PDF format
Large landscape shematic.
---
To submit documents via e-mail click here to send e-mail.
---
Entire contents Copyright © 1999-2001 by Stephen B. Hajducek, N2CKH. All Rights Reserved Worldwide.