My other full size travel/portable antenna is the military AN/GRA-50.
It is part of the AN/GRA-50 Antenna Group, as detailed in Technical Manual TM 11-5820-467-15. A full size 1.5-30Mhz (160-10 meters) antenna system, each leg is 156 feet long using Female N connector center termination
Like most military antennae it of the highest quality and expensive, available from many different sources both new, surplus and used at one time. When found surplus they may not always be in 100% perfect condition depending on storage conditions. I was lucky to find some surplus a few years ago in perfect condition and snatched a few of them up.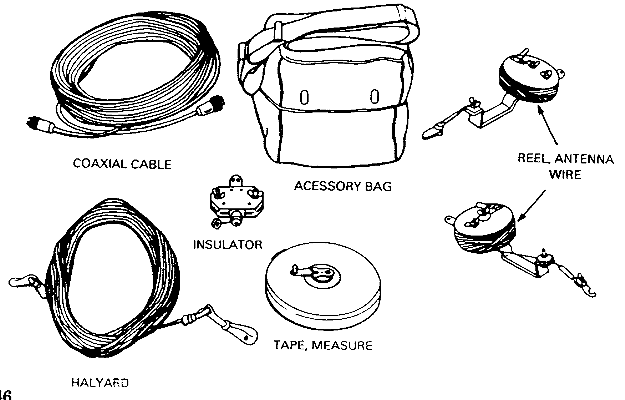 The AN/GRA-50 is a doublet antenna assembly designed to increase the communications distance of HF radio sets when in fixed or semi-fixed installation. The AN/GRA-50 can be used with any HF radio set that has the proper frequency range and a transmitter output power of less than 500 Watts (conservatively rated in my opinion) and an output impedance of approximately 50 ohms when adjusted to frequency. The antenna can obviously be used at 50Mhz on the 6 meter band as well. I have experimented with the antenna in various configurations, the problems is the wire reels when it comes to installation as anything other than a Sloper or Inverted Vee due to their size and weight. The military does not use it normally in the 30-88Mhz range as a smaller version is available for that spectrum.
Technical Characteristics:
Frequency Range:............... 1.5 to 30 MHz
Antenna Type:............... Half-wave doublet
Weight:............... 5.3 kg (11.75 lb)

This lightweight, rapid-deployment, tactical antenna system is standard with militray forces around the world and is compatible with all HF manpack radios. It is also suitable for base station use where portability is desired. Configurations available from this one kit are: Half-wave dipole, inverted "V," NVIS, sloping dipole, vertical dipole, quarter-wave vertical with counterpoise, and long-wire with counterpoise. The complete antenna kit is stored in a ruggedized canvis or vinyl carrying bag, complete with belt loops and a 156 foot tape measure to adjust the antenna for the desired frequency of operation.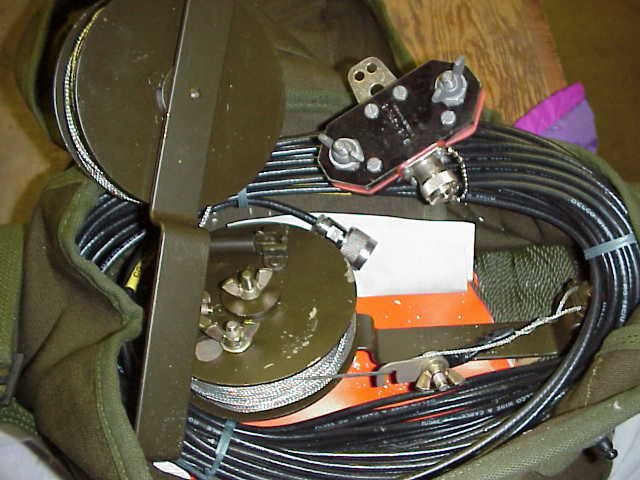 The antenna comes complete with a female N connector center junction, spools containing antenna elements and nylon cord, and 75 feet of RG-58 50 ohm coaxial cable with male N connectors. The antenna elements are simply unwound and adjusted to the desired frequency.
The antenna can then be connected to a pole, tree, mast, or building, etc. by means of the supplied support lines with attached throwing weights, there are three lines, one for the center support/termination and two for the radiating elements.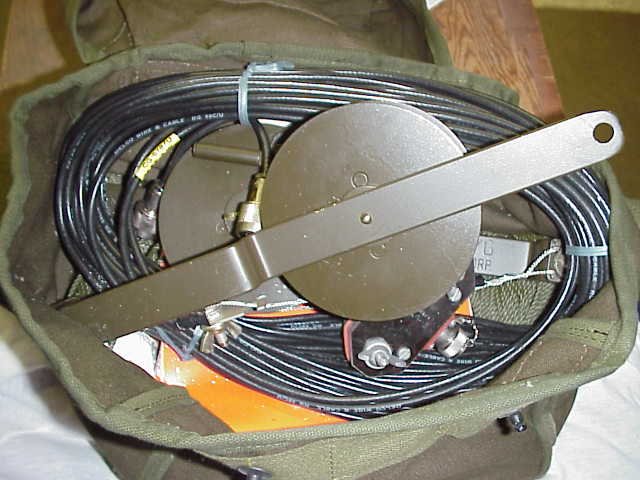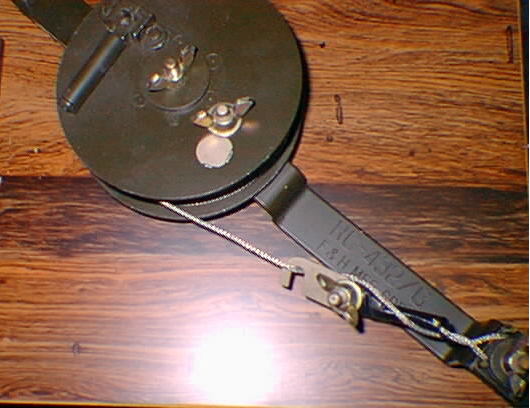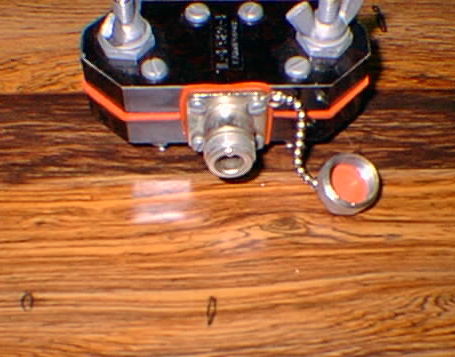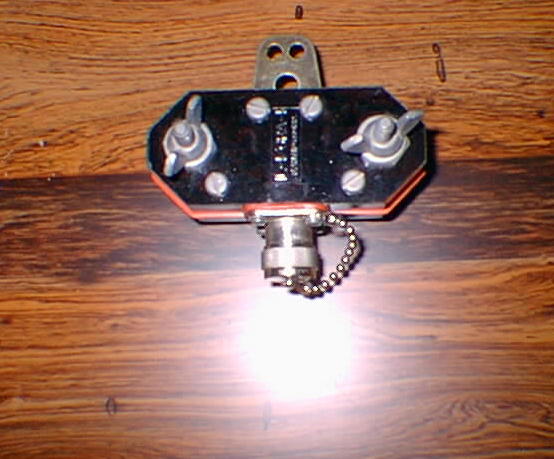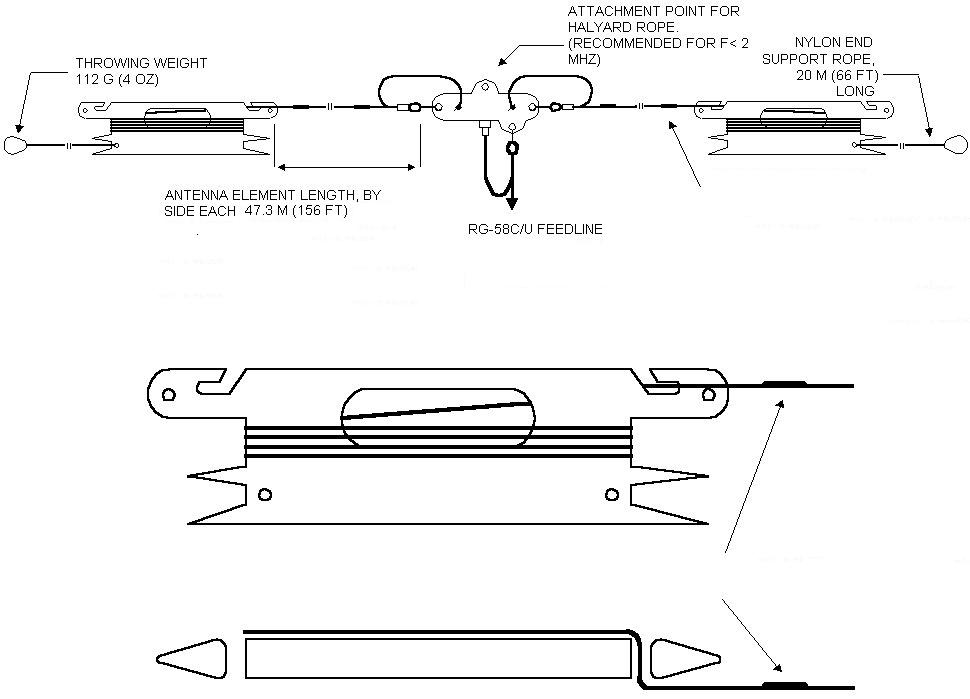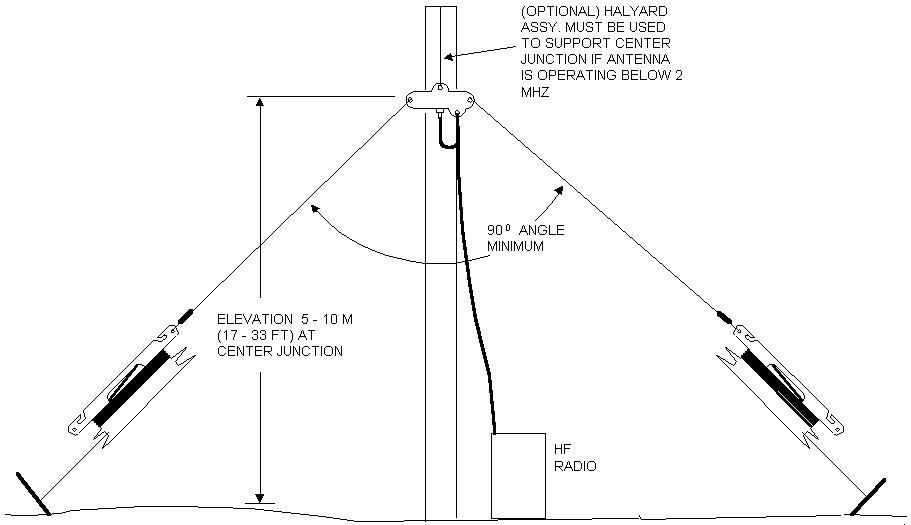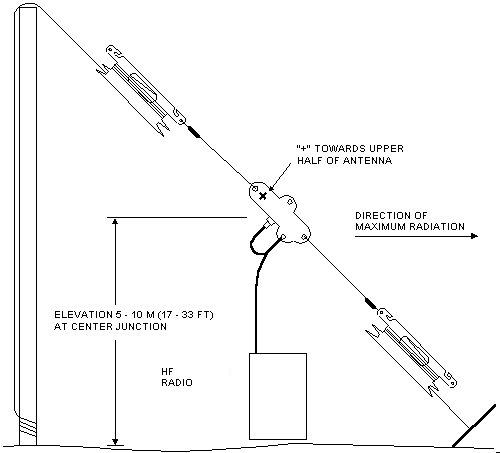 ---
For more information please click here to send e-mail.
.
---
Entire contents Copyright © 1999-2001 by Stephen B. Hajducek, N2CKH. All Rights Reserved Worldwide.