N2CKH/R 6 meter Repeater System Configuration
---
GE Master II Exciter/Amplifer:
The Master II M being used as a self contained unit is only being used for its reciever and exciter. Instead of using the PA in the Master II, a Master II base station repeater continuous duty amplifier is being used in an external rack mounted configuration.
The Master II exciter provides 250mw of drive for the PA. It is GE PA, P/N PL19D417955G REV. B which is capable of continuous 100w output.
For manual metering, a Bird 4521 Thruline wattmeter, the 19 inch rack mount version of the famous Bird 43 is used with a 100A, 100w 25-60Mhz element to monitor the forward and reverse RF output power after the duplexer. A fully automatic metering system will be integrated with the PC for remote monitoring and automatic transmitter shutdown by use of a dual Bird sensor section tied into an AD/DA board in the PC at a later time.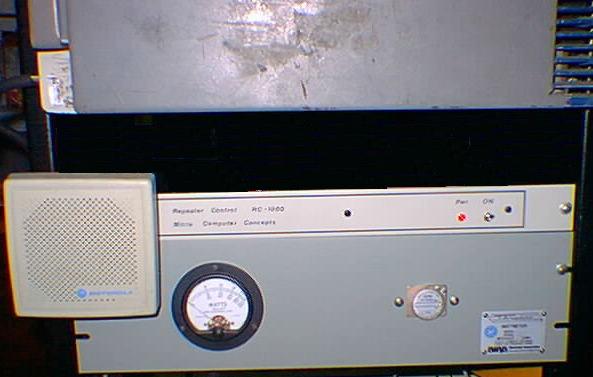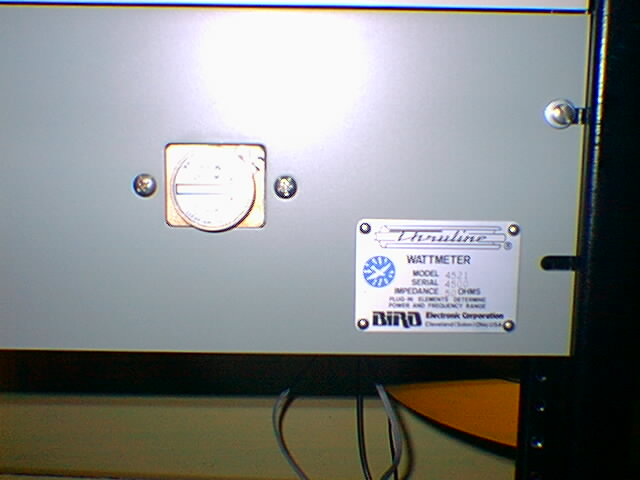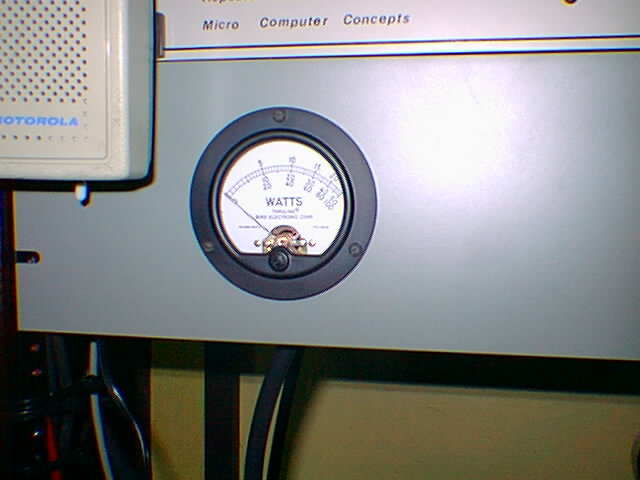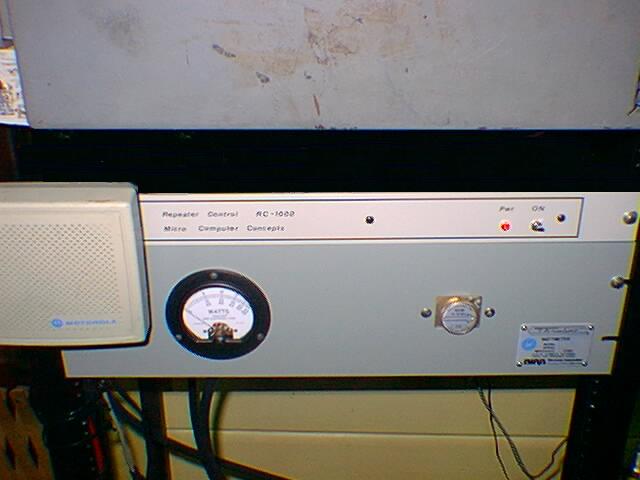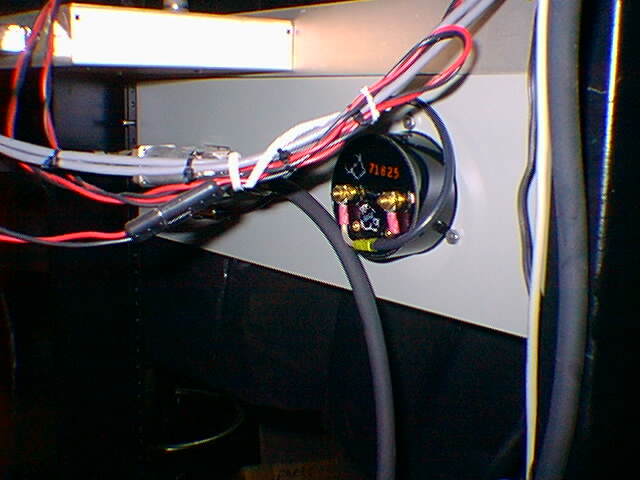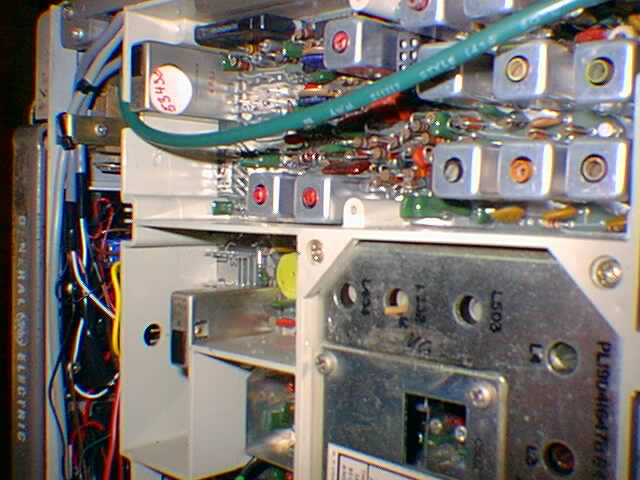 The connection from the exciter to the external amp is a very short jumper, double shieled and terminated on both ends with male RCA connectors.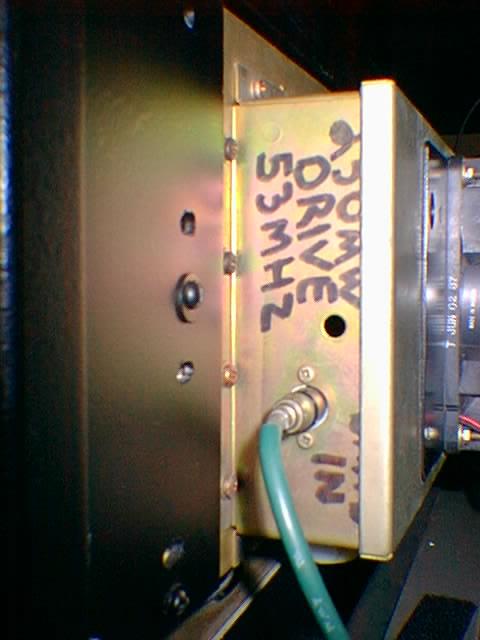 There have been two holes drilled in the side of the Master II case in the control board area for exciter and control cables. The side panel is easilly removed for this process.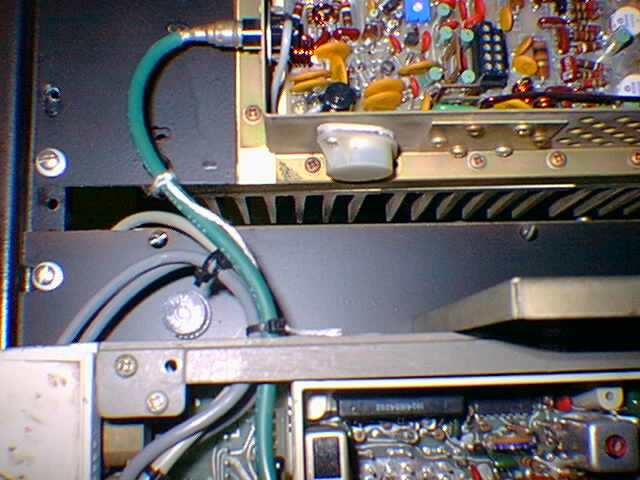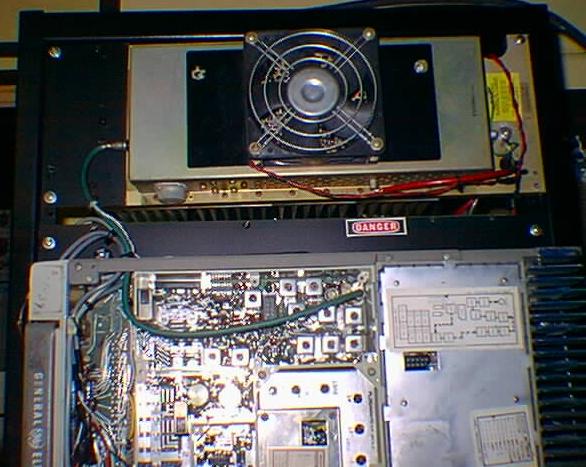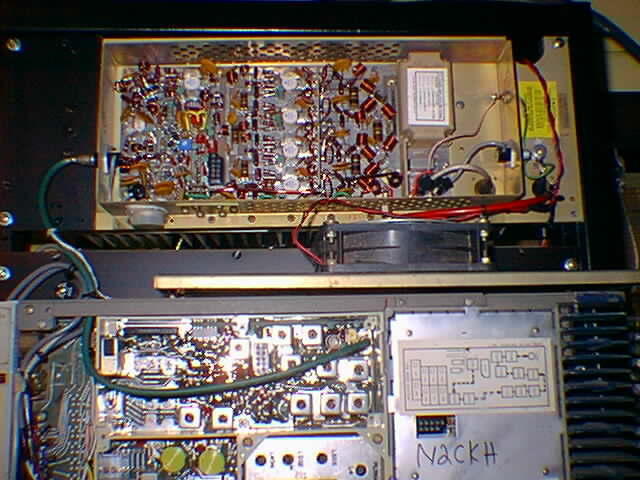 This allows full 100w output without desense problems, furthermore, the unit runs cold to the touch even during extended long winded transmissions for which N2CKH is a very very good tester.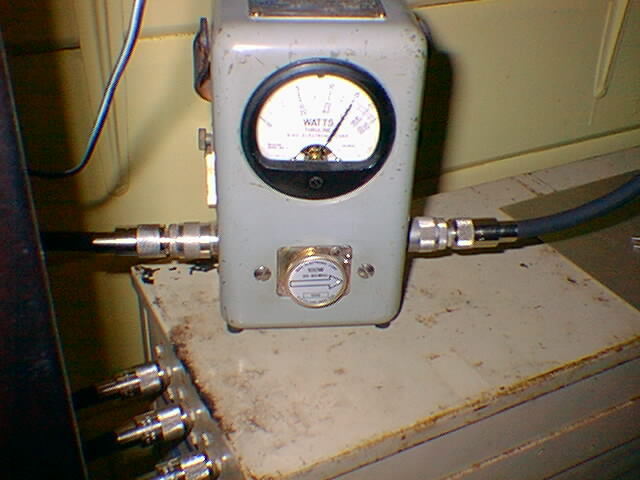 The amp is mounted at the very top of the rack with three cooling fans. The first is a DC unit that comes on at power up and is fuse protected, this unit is mounted on the front of the amp. Then two additional 115 VAC fans, switched and fused are mounted under the rear of the amp blowing air over the massive heat sink.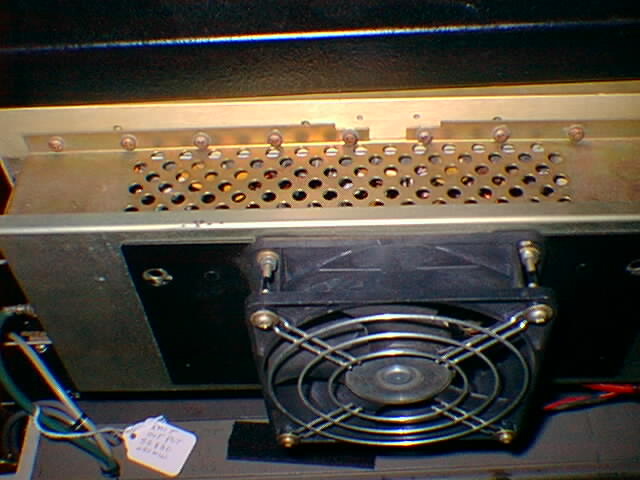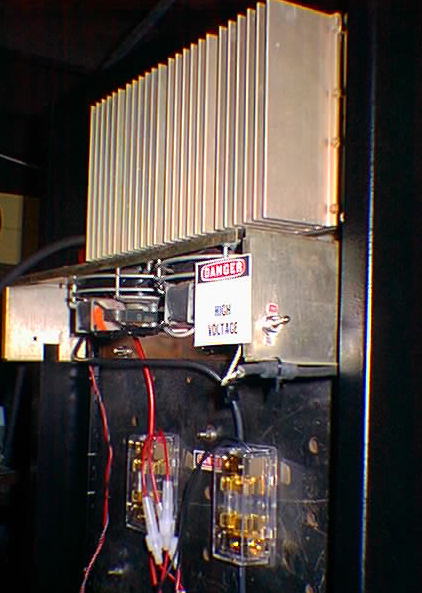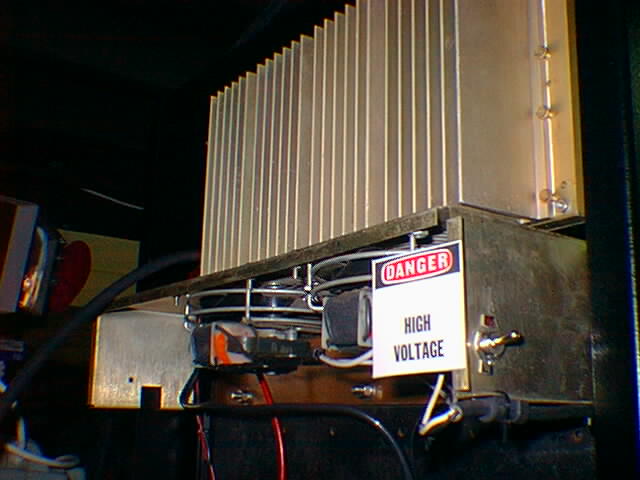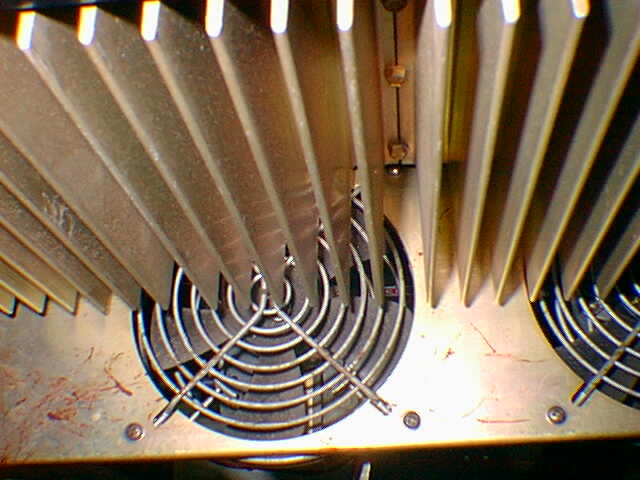 The Master II has been modified with an internal PTT test switch that can only be accessed when the cover is removed. A PTT disable switch has also been installed that can be accessed with the cover installed or removed.
---
For information on my commercial amateur radio products please click here to send e-mail or visit the main website.
---
Entire contents Copyright © 1999-2001 by Stephen B. Hajducek, N2CKH. All Rights Reserved Worldwide.